News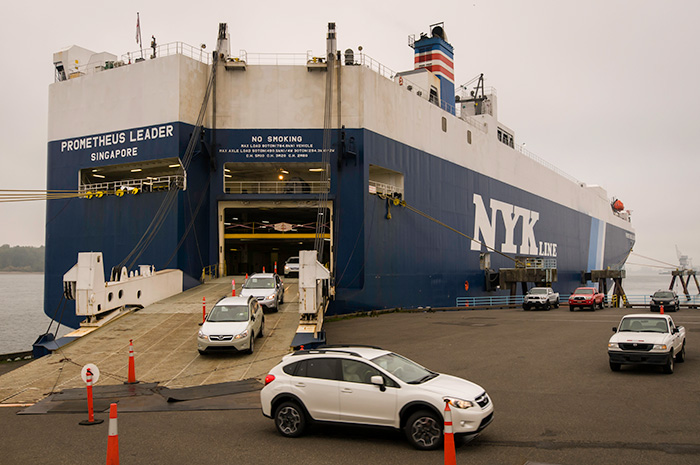 The Port of Vancouver USA is home to really interesting stories, from gigantic cranes to mile-long trains. We are the Pacific Northwest gateway to the world, with approximately five million tons of cargo moving across our docks each year, and our top trading partners include Japan, Australia, China, Europe, South Korea and South America.
The port also is home to more than 50 industrial tenants that vary from panel manufactures to electronics recycling and small batch beer malt distribution, and we're in the midst of the largest transportation improvement effort in the port's 100-year history –a $275 million rail project that will result in nearly half a billion dollars in private business investment. Sound interesting? Explore our website or contact us to learn more.
Media Kit
At the Port of Vancouver USA, we place high importance on keeping the media updated about what's happening on the docks and in the industrial areas, and our communications team is ready to help reporters, bloggers and editors get the information they need. A good place to start is by reviewing the port's Overview Brochure, which provides a brief overview of what makes the Port of Vancouver one of the leading ports on the West Coast. More detailed information and recent news about the port is provided throughout the port's website.
 Members of the media who would like to be added to our distribution list: Please email us with your contact information, and we will be sure you receive news releases directly by email.