Hawthorne Employees Give Back Through Innovative Greenhouse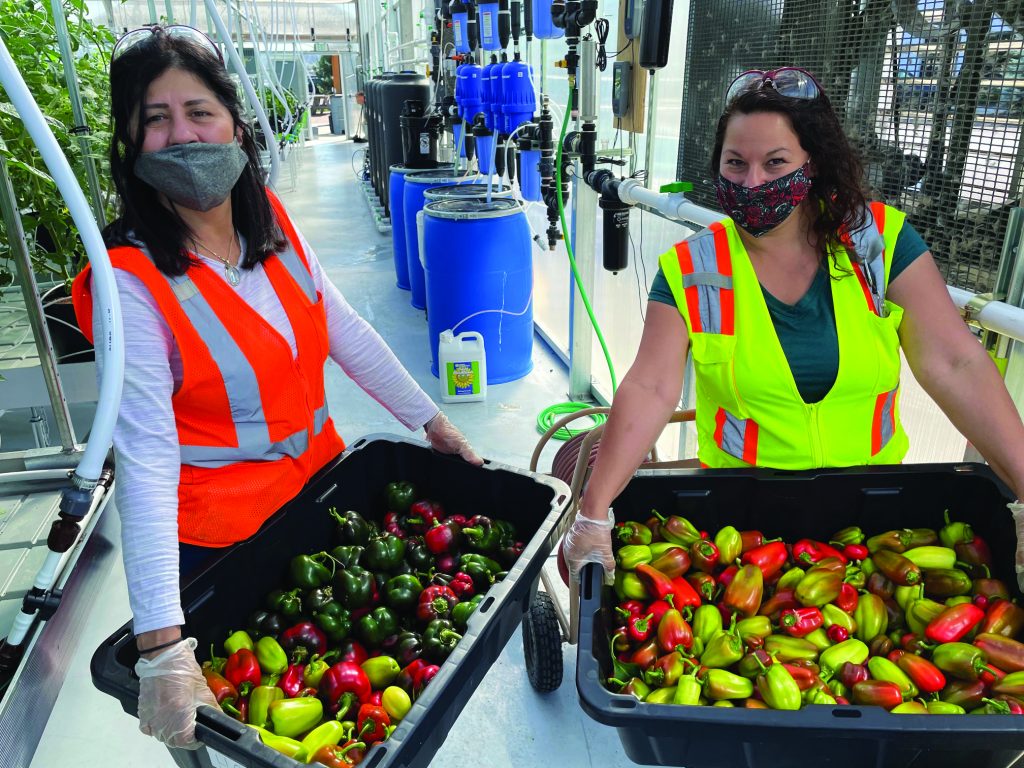 Hawthorne Gardening Company and its employees have teamed up to bring food to those in need in the Vancouver community while providing an educational resource to their staff.
Hawthorne, which has manufacturing, distribution and research operations at the port, opened a 4,000-square-feet greenhouse this past summer on the site of its main building. The company provides a range of products used in the indoor growing industry, ranging from grow lights and nutrients to trays and other supplies. 
The greenhouse is being used to grow food in a controlled environment featuring Hawthorne products. Employees tend to the plants, and the vegetables grown are being donated to the Clark County Food Bank. 
Project developer Bert Messina described the greenhouse as a way for employees to give back to the community in a meaningful way, while enabling them to test products and engage with their customers. 
Hawthorne's Give Back to Gro program allows its associates to volunteer time to help support the garden. Associates are allowed two paid days off per year to donate to nonprofit and community causes.  Greenhouse Specialist Jeff Hughes said the goal is to provide 5,000 pounds of fresh vegetables to the food bank in the first year of production.  
"Our hydroponic greenhouse will fill a unique niche in our community, utilizing Hawthorne's impressive growing technologies to provide fresh, local produce year-round in a controlled environment," Hughes said. "Our climate's relatively short growing season can make it difficult to grow certain crops outdoors, so we will specialize in both heat-loving crops such as tomatoes, peppers, eggplants and cucumbers as well as nutritionally dense leafy greens." 
The greenhouse includes a plaque dedicated to and honoring beloved associate Danh Tran who succumbed to COVID-19 this past year. While COVID-19 made it challenging to get moving on some of the logistics of the greenhouse, the experience confirmed Messina's belief in Hawthorne associates wanting to be a part of something bigger.  There has been widespread interest and excitement in the project with the greenhouse offering a change of pace in their workday as well as a way to help the greater community.