Port Lecture Series: Marine and Commercial Outlook at the Port of Vancouver USA, March 29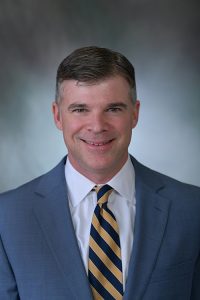 Lectures are free and open to the public, and will be held at the Kiggins Theater, 1011 Main Street, Vancouver.
Marine and Commercial Outlook at the Port of Vancouver USA
Wednesday, March 29, 6:30-8 p.m.
Alex Strogen is the port's chief commercial officer, overseeing both the port's marine division as well as the commercial team managing port real estate and tenants. In his talk, Alex will look back at port opportunities and challenges during the COVID-19 pandemic, and he'll preview new initiatives the port is pursuing. He will talk about the importance of a diverse cargo mix, and how the port develops new business. He'll describe port's role in moving wind components to points east and into Canada. Find out what international customers say about the port and how his team maintains these important relationships. On the commercial side, Alex will discuss the port's 50+ tenants and what opportunities exist for expansion and job creation.
Pizza, popcorn, and other concessions will be available for purchase, including alcoholic and non-alcoholic beverages. A percentage of food sales will benefit the Fort Vancouver Seafarers Center.  Note that parking is free downtown after 6:00 p.m.