Port Tenant Cadet Manufacturing recognized during Washington Manufacturing Awards event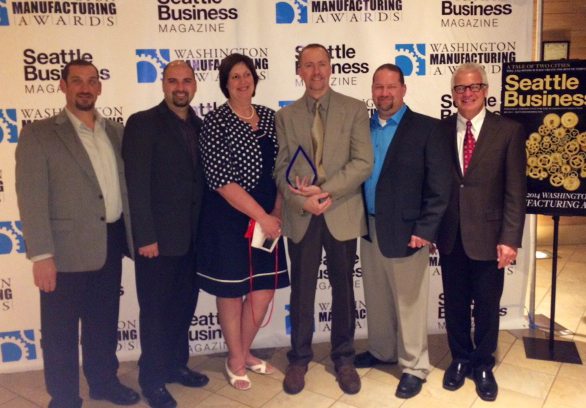 Port tenant Cadet Manufacturing was recently recognized by Seattle Business Magazine as one of the top manufacturers in the state at its Washington Manufacturing Awards event.
The company was among the 19 companies honored, and received the 2014 Washington Manufacturing Building Trades Award. More than 280 members of the region's manufacturing companies were present to celebrate companies that, like Cadet, have weathered economic downturns through creativity and reinvention.
"As I look at all of our successes and achievements over the years, it always comes down to the efforts and passion from our people," said Cadet President, Hutch Johnson. "They are what make the difference."
The port is proud to partner with tenants that value their employees and approach challenges with creativity and determination, and clearly Cadet exemplifies this "can do" approach.
Congratulations Cadet Manufacturing! Read more about Cadet's award here.