Community
View our community newsletter:  Fall 2013
Subscribe to the Community NewsletterHelping Make SW Washington an Ideal Place to Live and Work.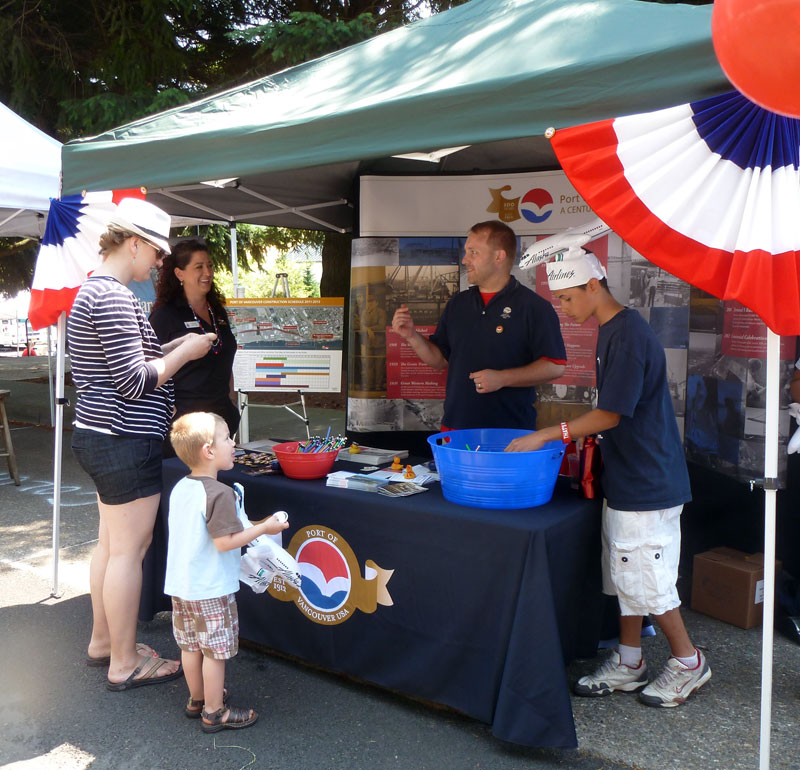 The Port of Vancouver USA brings jobs and prosperity to Southwest Washington. Port property is developed for maritime trade and industrial businesses that provide living-wage jobs, revenue for local and regional public services and a vital connection to the international marketplace.
 Bringing Jobs Home. The port and businesses located here create about 2,300 direct jobs, earning nearly $99 million in annual payroll. Looking ahead, the port plans to add between 3,000-4,000 additional jobs within the next 15-20 years with new and long-term development projects.
Vancouver's Global Connections. The port's maritime business is influenced by the fluctuations of global supply and demand for food, energy, construction and growth. By diversifying cargo, the port works hard to keep jobs and economic benefits in Clark County through a steady flow of trade.
Connecting with the Community. We understand that as our neighbors, you have a vested interest in how the port operates and grows. Your comments and involvement are encouraged and appreciated. Get involved by attending regular commission or public meetings, taking port tours or visiting our website. You can also contact us to have a port representative attend your group's next meeting. 
Your comments or questions are important to us. Email us or call us at 360-693-3611.
Select a tab to learn more.