Community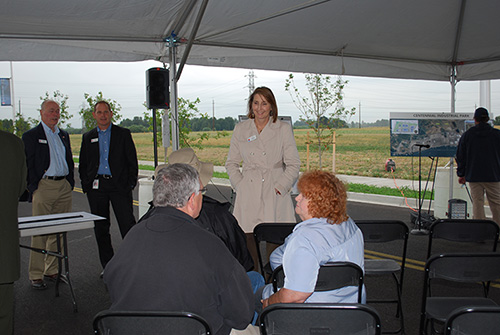 Helping Make SW Washington an Ideal Place to Live and Work.
The Port of Vancouver USA brings jobs and prosperity to Southwest Washington. Port property is developed for maritime trade and industrial businesses that provide living-wage jobs, revenue for local and regional public services and a vital connection to the international marketplace.
A part of the community for over 100 years, we understand that our neighbors have a vested interest in how the port operates and grows. Your comments and involvement are encouraged and appreciated. Get involved by attending regular commission or public meetings, taking port tours or visiting our website. You can also contact us to have a port representative attend your group's next meeting.
Your comments or questions are important to us. Email us or call us at 360-693-3611.
Know Your Port
Public Tours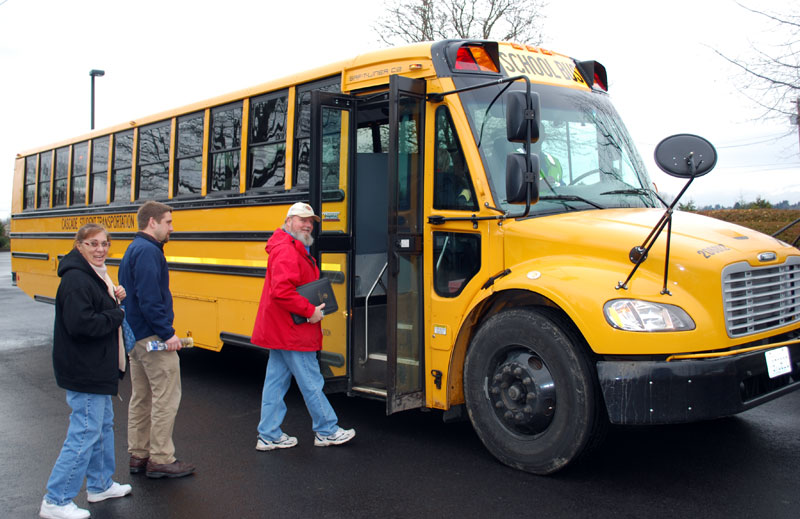 Tours of the Port of Vancouver USA are provided to the public throughout the year and include a brief overview of the port and a tour of the maritime facilities. To make your reservation, contact Julie Rawls at 360-992-1137 or email her at jrawls@portvanusa.com.
What you need to know before taking a port tour:
Reservations are required.
Official photo identification is required from all participants age 18 and over. A few examples include: driver's license, passport, or state-issued identification card.
Please, as outlined in the port's Photo Policy, no cameras are allowed on marine terminals.
As a reminder, port security protocol dictates that no firearms be brought onto port facilities.
Port tours last approximately two hours.
Due to the popularity of our tours, individuals are limited to two tours a year.
We ask that regular tour guests be six years of age or older. We offer special family tours for all ages in the summer.
Please contact us in advance if you have any special needs related to one of our public tours or meetings. Alternative language formats, ADA accessible transportation and sign-language interpretation are available upon request.
Group Tours
Group tours are another way for the public to get a look at port facilities. We often have school groups or local clubs that want to take a tour of the port. To keep these interests from conflicting with public tours, the port works with groups to set up individual tours on a more flexible schedule. Rules for group tours include:
Group tours are geared for 20 or more people. If your group has less than 20 participants, we would encourage you to sign up for a public tour.
Groups must provide their own transportation for these tours. This typically involves a bus rental.
Individual groups are limited to one tour per year.
Identification requirements and the port's Photo Policy apply to group tours as well. Please remember to bring photo identification, and please leave cameras at home.
Washington state law prohibits the Port of Vancouver from conducting tours for private benefit or profit. 
2014 Public Tours

If you are interested in being notified when our public tours are scheduled, please click on the button below.
Subscribe to our Public Tours notification list
Port Point of View

View our new newsletter published monthly.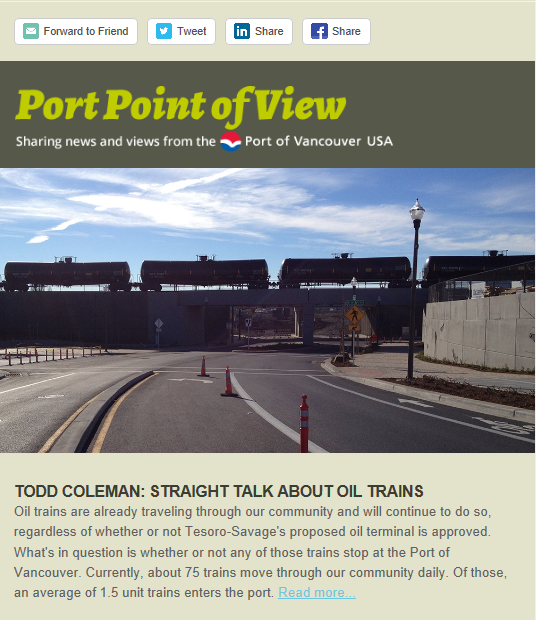 Community Report
Published once or twice a year. View our Fall 2013 community newsletter.