Environmental Services
What's good for the environment is good for all of us.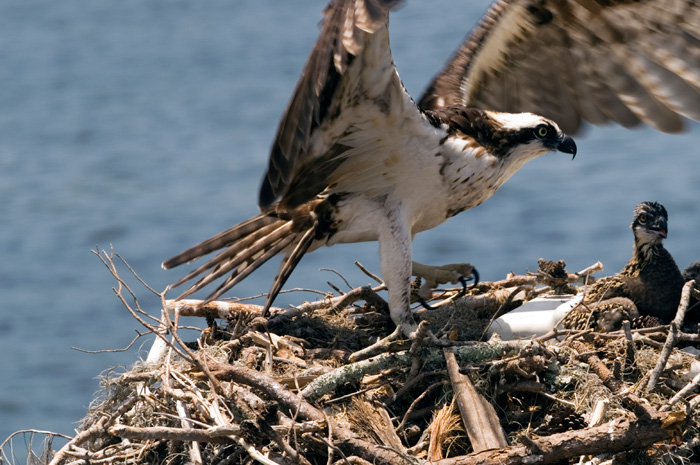 At the Port of Vancouver USA, we measure success in many ways—none more vital than our ability to keep our air, land and water clean. In fact, we've made ecological responsibility central to how we do  business. We believe that environmental stewardship and economic development can co-exist, and as community citizens, we are committed to preserving natural spaces and managing resources wisely. We do this through:
Integrated Decision Making – We incorporate environmental costs, risks, impacts and benefits into our business choices, operating decisions and facility planning.
Sustainability – We maximize the use of sustainable resources in the construction and operation of our facilities and the delivery of our services, formalizing our efforts with the "We Can!" project.
Pollution Prevention – We avoid contamination of property through best management practices and effective safeguarding programs; and we continue to efficiently remediate historical cleanup sites.
Compliance – We meet or exceed regulatory requirements in the construction and operation of our facilities and delivery of our services.
SEPA
At the Port of Vancouver, we consider a healthy environment a sign of a healthy business, and this philosophy is reflected in our environmental permitting and mitigation efforts, including our strict adherence to the Washington State Environmental Policy Act (SEPA) process.
What is SEPA?
SEPA provides a way to identify possible environmental impacts that may result from governmental decisions. These decisions may be related to issuing permits for private projects, constructing public facilities, or adopting regulations, policies or plans. Information provided during the SEPA review process helps agency decision makers, applicants, and the public understand how a proposal will affect the environment. This information can be used to change a proposal to reduce likely impacts.
SEPA Notices
March 21, 2014  – Port of Vancouver Trail Project (CP0 280/281)
Matt Graves, SEPA Responsible Official
mgraves@portvanusa.com
Mailing address: 3103 NW Lower River Road, Vancouver, WA 98660
SEPA Notice Archive