| | |
| --- | --- |
| Alert | HOLIDAY CLOSURE – PRESIDENTS DAY – Feb. 15 – The Port of Vancouver USA, will be closed for receipt and delivery of cargo on Monday, February 15, 2016, in observance of Presidents Day. Vessel activity will not be interrupted. If you have any further questions, please call (360) 693-3611 |
About
Port of Vancouver USA is an economic engine for the entire Southwest Washington region. The port provides quality jobs, international trade connections, a strong industrial land base and economic stability by producing revenue to our state and local services.
Through the Columbia River and efficient national rail and road systems, the port connects our community to the global marketplace—a key factor in bringing community prosperity to Clark County.
Strategic Plan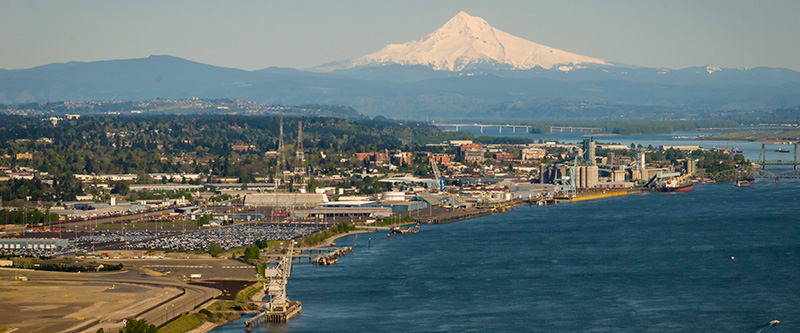 In planning for the future, the port's focus includes strategic capital investments that keep our facilities in step with today's trade and industry demands by developing new maritime, industrial and transportation facilities.
Our future also relies on efficient management of port facilities, commitment to environmental stewardship and collaboration with our community and local government partners. The port's strategy strives to ensure longevity of economic diversity and funding through a sustainable, healthy mix of cargo, tenants and revenue generation.
The port's Strategic Plan outlines the port's focus through the year 2025, and highlights the goals and milestones that will mark our success. This plan identifies the strategic focus of the organization to support our mission and vision, and is meant to stretch and challenge the organization in our pursuit of excellence.
Vision
A premier port that is globally recognized and well capitalized with state-of-the-industry facilities, infrastructure and service providing accountable economic benefit.
Mission
The port's mission is to provide economic benefit to our community through leadership, stewardship and partnership in marine, industrial and waterfront development.