Cadet Manufacturing Named Port of Vancouver's Environmental Tenant of the Year for 2012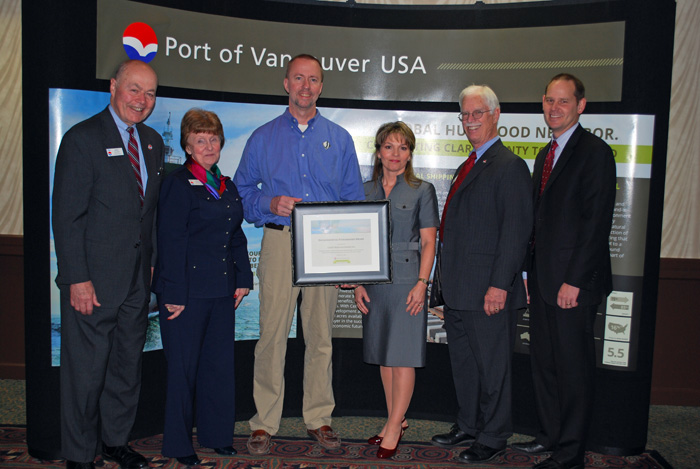 The 2012 Environmental Tenant of the Year award was presented to Cadet Manufacturing at the Port of Vancouver's annual Port Report event on April 25. For more than 55 years, Cadet Manufacturing has provided American-made electric heating products that are modern, clean, easy-to-use and safe. Cadet's business model lends itself to sustainability and continuous improvement through many ways, including its zonal electric heaters, which can reduce energy consumption in a house by up to 30 percent.
As a member of the Green Manufacturers Network, Cadet's commitment to environmental stewardship doesn't stop there. In addition to being the 2012 winner of the Port of Vancouver's Clean Water Challenge, Cadet packages their product with recyclable cardboard and shredded paper rather than Styrofoam, and in the last five years they've reduced their landfill waste by 60 percent.
The company has also refurbished and put back in the system of commerce gently used products, meaning less materials wind up in a landfill and, by extending product life, 85 percent of the energy that went into the first manufacture is saved. In addition, they've switched many of their products to environmentally friendly paint, which is made up of 70 percent recycled materials.
Lastly, Cadet has upgraded its lighting system to high-efficiency fluorescents throughout its plant and office here in Vancouver, as well as occupancy sensors and dimming systems in many areas.
These efforts and more did not go unnoticed by the Port of Vancouver, and Cadet has proven to be a superb tenant of not only the port, but of our environment as well. Congratulations, Cadet Manufacturing!