Port of Vancouver USA demonstrates commitment to sustainability with "We Can!" report
VANCOUVER, Wash. – For the ninth year in a row, the Port of Vancouver USA has demonstrated its continued commitment to sustainable business practices and highlighted successes with its annual "We Can!" report.
The report takes stock of the We Can! Program, which identifies areas of improvement and sets goals and targets to measure success in three areas of sustainability: people, planet and profit.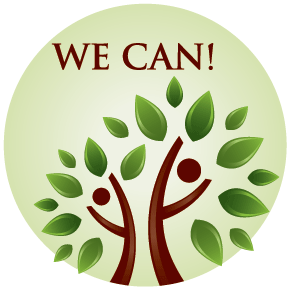 "The benefits to this organization, community and region are numerous," said Environmental Program Manager Mary Mattix. "The 'We Can!' Program provides a platform for innovation and the type of outside-the-box thinking that has become such an important part of our culture here at the port."
Creating and implementing the sustainability goals is a year-round effort led by every staff member. Staff shared some of the program's highlights and successes with commissioners and members of the public during a workshop in late April.
Highlights from the 2017 "We Can!" report include:
People:
Planet:
Upgrading lighting systems, conserving approximately one million kilowatt hours annually and saving approximately $100,000 annually for the port, port tenants and customers.
Incorporating sustainable elements into new facilities, such as Centennial Industrial Building.
Profit:
Maintaining sound financial practices, which resulted in the port's seventh consecutive clean audit.
Maximizing the return on the port's capital investments by issuing $30 million in revenue bonds at an interest rate below market expectations. Thanks to the port's timing of issuance and strong financial management and governance, this resulted in savings of $4.2 million in interest over the life of the loan.
The report also indicates goals for the upcoming year, such as installing an electric vehicle charging station at the port's administrative offices on Lower River Road.
Additional highlights from the 2017 report and previous years' reports can be found on the port's website.
– POV –
The Port of Vancouver USA is one of the major ports on the Pacific Coast, and its competitive strengths include available land, versatile cargo handling capabilities, vast transportation networks, a skilled labor force and an exceptional level of service to its customers and community. For more information, please visit us at www.portvanusa.com.