Port's refinancing efforts save $11.5 million in interest payments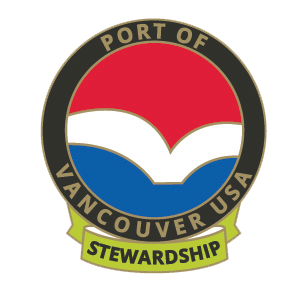 Over the past two years, the Port of Vancouver USA (thanks to the efforts of it's talented finance team) has taken a long, hard look at the debt payments it was making on its general obligation bonds – and decided to take advantage of dropping interest rates. These timely efforts to refinance will save the port – and local taxpayers – more than $11.5 million over the life of the bonds.
For states and local governments, including public ports, general obligation bonds are a way of borrowing money to finance large capital projects that benefit the community.  In the port's case, this includes transportation improvement projects such as the $275 million West Vancouver Freight Access project. By issuing bonds, the port receives funding to build structures such as roadways, bridges, rail tracks and marine terminals that are necessary to support and enhance trade and industry within our region. In return, the port promises to repay the loan with interest. It's much like taking out a mortgage on your home—and the port's savvy bond strategy is a lot like refinancing.
Here's how it worked: between December 2011 and December 2013, the port's finance team refunded three general obligation bonds that had been issued between 2001 and 2008. This reduced the port's total debt service (the amount the port pays in principal and interest) by $11.5 million; and because of an excellent credit rating, the port was able to secure the best possible interest rates on the new bonds.
However, this significant savings is only one example of the port's commitment to good financial stewardship. Such efforts to spend wisely and save wherever possible are reflected in the port's board of commissioners' decision not to increase the port's tax levy in 2014. This is the second year in a row that the board has chosen to forgo the one percent increase allowable by law, choosing instead to focus on decreasing port expenses and increasing the return on investment of port revenues.
Click for more information on the port's 2014 budget.